profile
ちひろ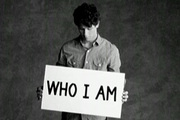 { i want someone to love me for who i am }
HEY. MY NAME IS CHIHIRO. I'M 18 YEARS OLD GIRL.
LOVE: DISNEY/ MOVIE/ MUSIC/ CELEBRITY/ HAWAII/
SHOPPING/ MY FAMILY/ MY FRIENDS/ MY LIFE
HATE: SCHOOL/ STUDY/ STUPID RUMORS/ STUPID PEOPLE
I'M OBSESSED WITH JONAS BROTHERS, ZAC EFRON,
MILEY CYRUS, DEMI LOVATO AND TAYLOR SWIFT.
I AM ON TWITTER & MIXI.
-------------------------------------------------
[ LINK ]
リンクフリーなので、このブログを気に入ってくれたなら
どんどんリンクしてください!
URL: http://flywithme.jugem.jp/
100 × 35
-------------------------------------------------
[ SITE STATS ]
SITE NAME: OBSESSED
LAUNCHED: MARCH 2010
OWNER: CHIHIRO
CONTACT: love_alyandaj@yahoo.co.jp